New in Engine 3.18.0: League of Legends GameSense support, and more
23 Jul 2020
by
The SteelSeries Engine Team
A new version of SteelSeries Engine has just been released. Download it here!
New Features
SteelSeries is happy to announce League of Legends GameSense support in SteelSeries Engine!
We've utilized Riot's League of Legends game API to bring you another incredible experience.
Configure your SteelSeries gear and customize your lighting effects based on the following in-game League of Legends events:
Dragon Spawn Timer
Baron Spawn Timer
Baron Buff Timer
Health
Mana
Kills
Assists
Deaths
Number of Teammates Alive
Number of Enemies Alive
Gold
Creep Score
Game Started
Dragon Kill (OLED and Tactile)
Baron Kill (OLED and Tactile)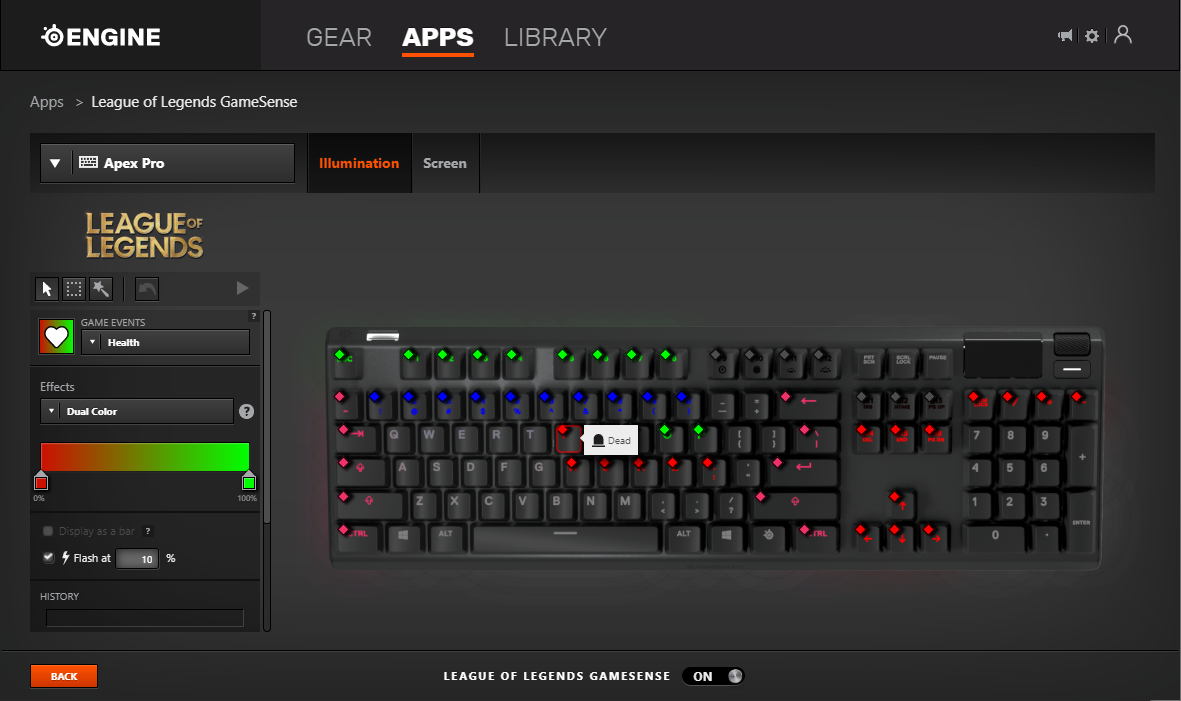 The default configuration displays a number of in-game stats, such as your Health, Mana, Kills, Creep Score, Teammates and Enemies Alive, Timers, and Gold.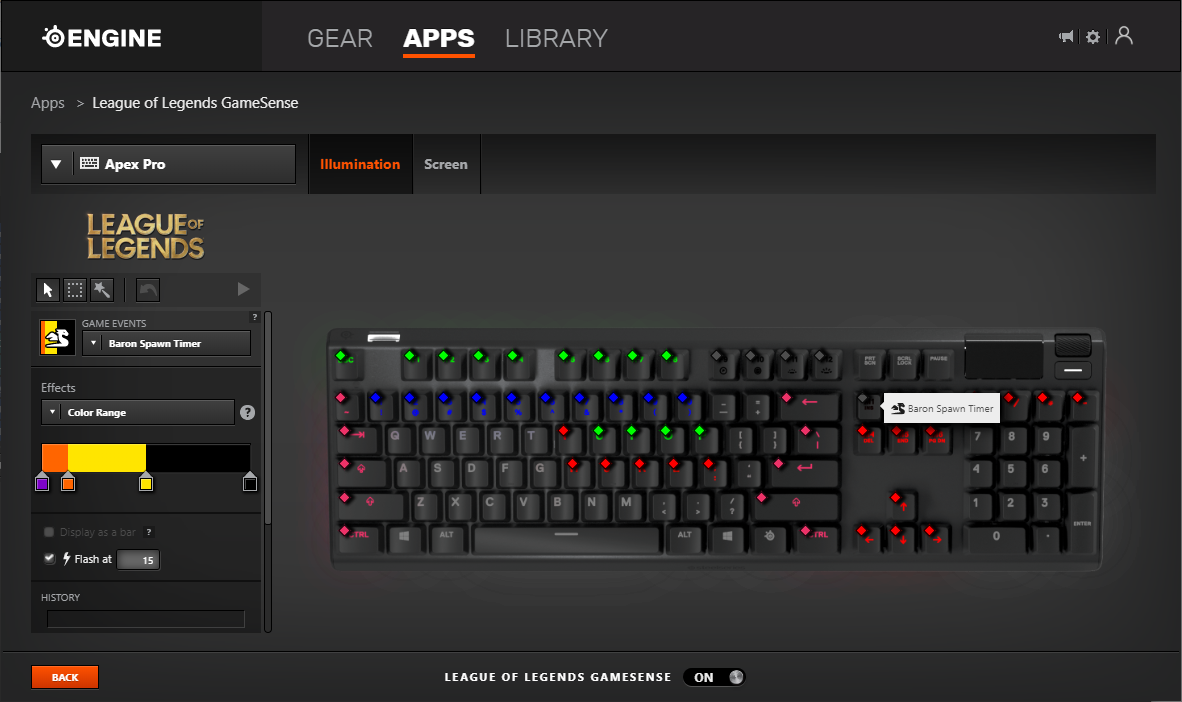 Customizable illumination timer events can be set as reminders for the Dragon and Baron spawns, as well as when the Baron buff will wear off.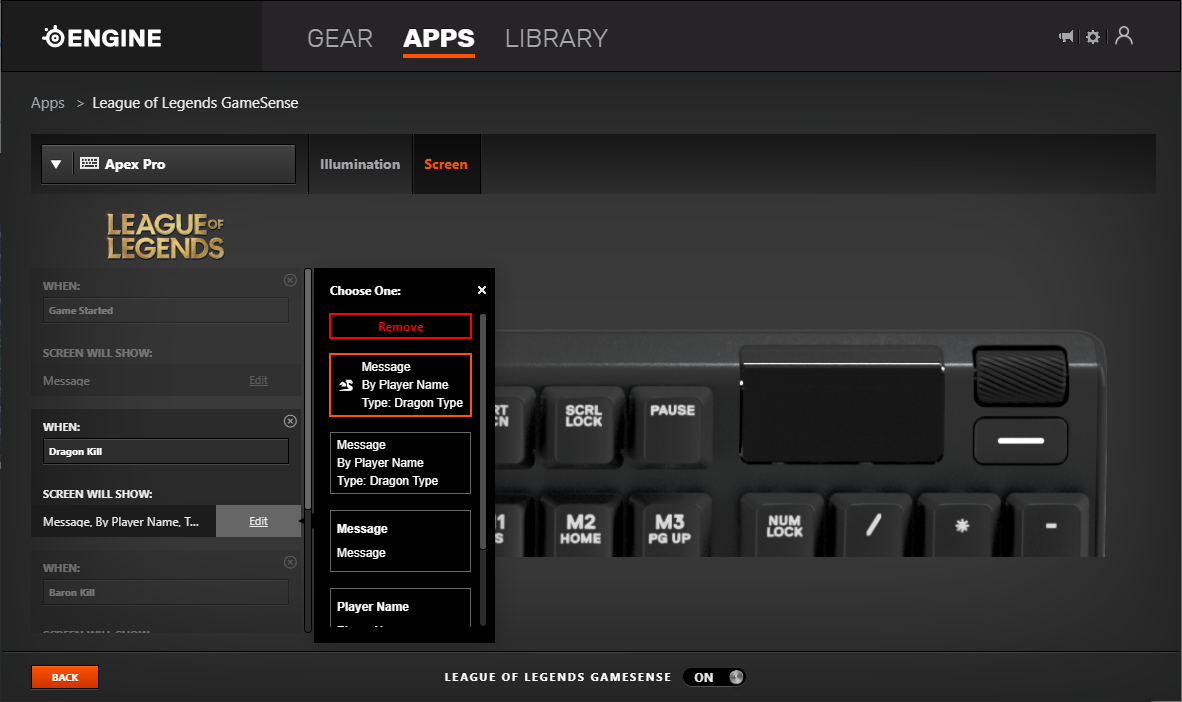 OLED screen events can display when the Dragon and Baron are killed, and by who. The timers for the Dragon and Barons spawns are also available on the OLED screens.
Added temperature to System Monitor app
We've also received awesome feedback on the System Monitor app. We've added another metric to help you keep an eye on your CPU and GPU temperature. Configure that in Engine directly from the Engine Apps tab.
New GameSense API feature
For events where you absolutely need 16.8 million colors to choose from, a new handler type has been added that always pulls the color for the zone from the data you send along with the event. For full details, please see the documentation here.
Bug Fixes
Resolved an issue with Engine Apps on the right ALT key on the Japanese keyboard layouts for the Apex 5, 7, and Pro lines
Firmware Updates
Apex 5 – Fixed an issue with the lighting on the right ALT key on the Japanese keyboard layout