What's New in Engine 3.12.10
29 Aug 2018
by
The SteelSeries Engine Team
The Engine team has just released version 3.12.10. Download it here!
DTS Headphone:X 2.0 upgrade
Good news, everyone! Any of you with an Arctis 5, Arctis 7, Arctis Pro or Arctis Pro Wireless are getting a surround upgrade with our newest update.
Arctis Pro + GameDAC & standalone GameDAC users will have all the new options opened up very soon in the next release.
We've added options for stereo widening, bass enhancement, and dialogue enhancement. Whether you have yet to dive into the world of surround or for you're a discerning surround fan, now's a perfect time to try out all the settings to see what you like best.
Here's what the settings look like, shown with an Arctis Pro Wireless: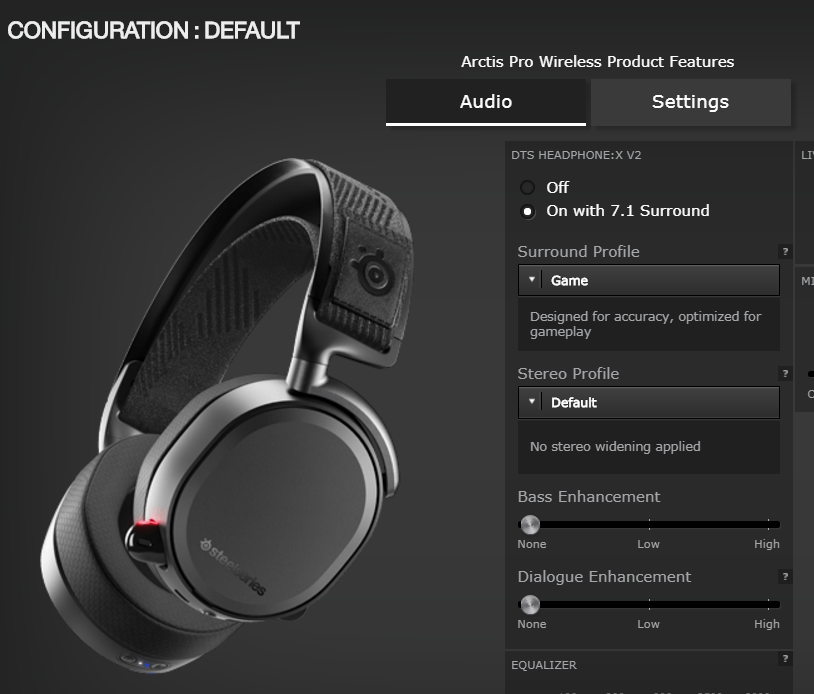 Bug fixes
Arctis 5 & Arctis Pro lighting now should be restored to its regular settings when disabling PrismSync