What's New in Engine 3.12.0
20 Mar 2018
by
The SteelSeries Engine Team
SteelSeries Engine 3.12.0 is now available for download with support for the Arctis Pro line of headsets
If you are already running the most recent SteelSeries Engine 3, you will be notified to download or update, based on your update settings. Otherwise, Download it here.
New Devices Supported!
The Arctis Pro line of headsets now is supported in SteelSeries Engine (includes Arctis Pro, Arctis Pro + GameDAC, and Arctis Pro Wireless).
Arctis Pro + GameDAC
Control your GameDAC from SSE and create custom configurations to easily manage your audio, illumination, and device settings.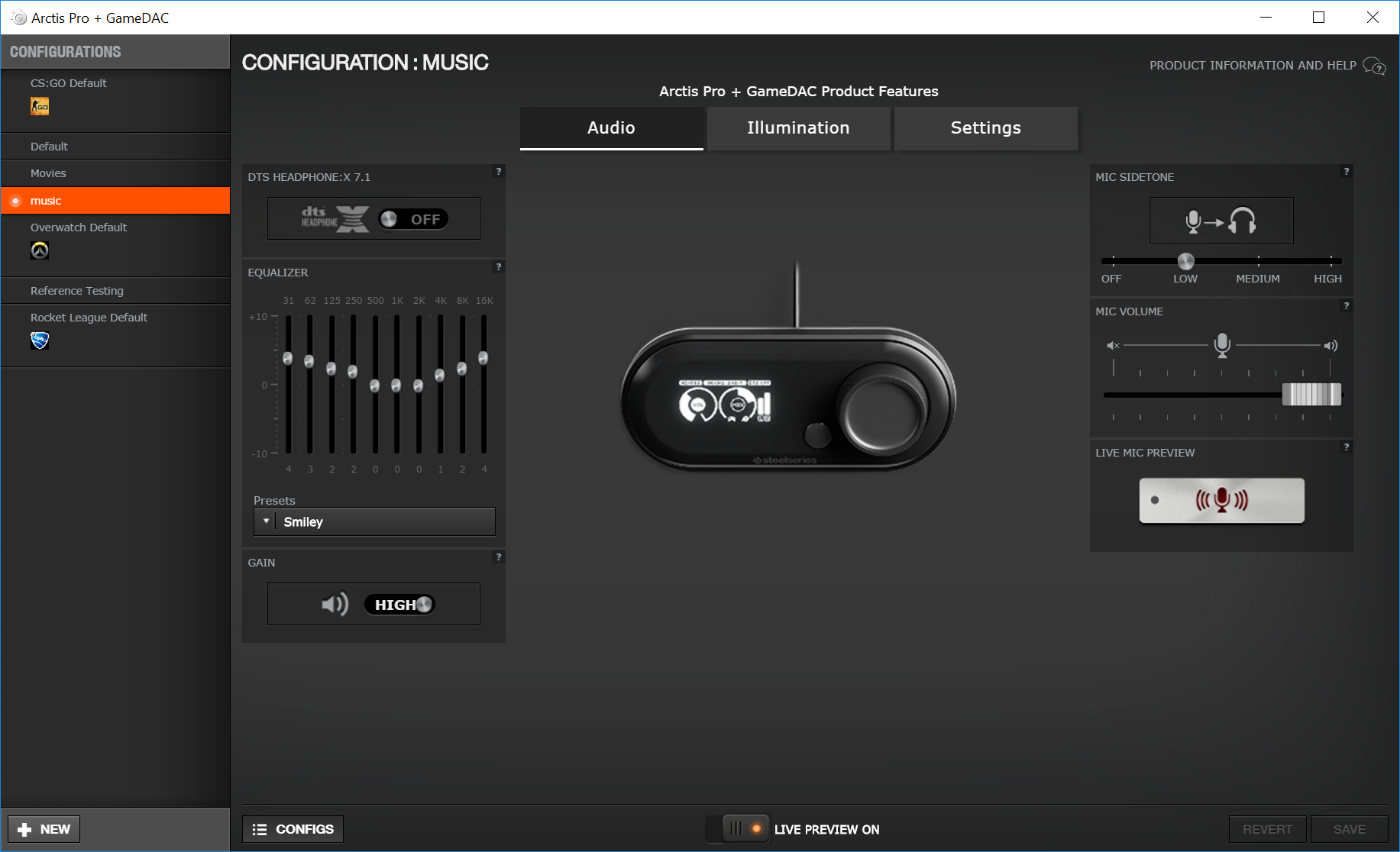 Audio Customization on Arctis Pro + GameDAC
Audio customization options include the ability to enable/disable DTS Headphone:X v2, adjust the 10-band equalizer with easy to use presets, and set Gain Control (High/Low), allowing you to crank the GameDAC volume up to 11.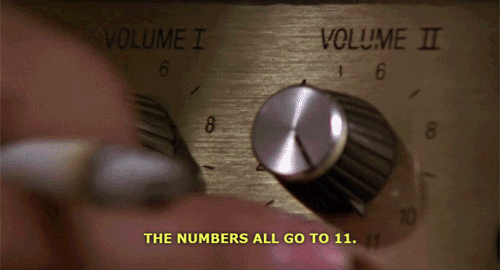 On the microphone side you can personalize your sidetone level and set your overall mic volume level.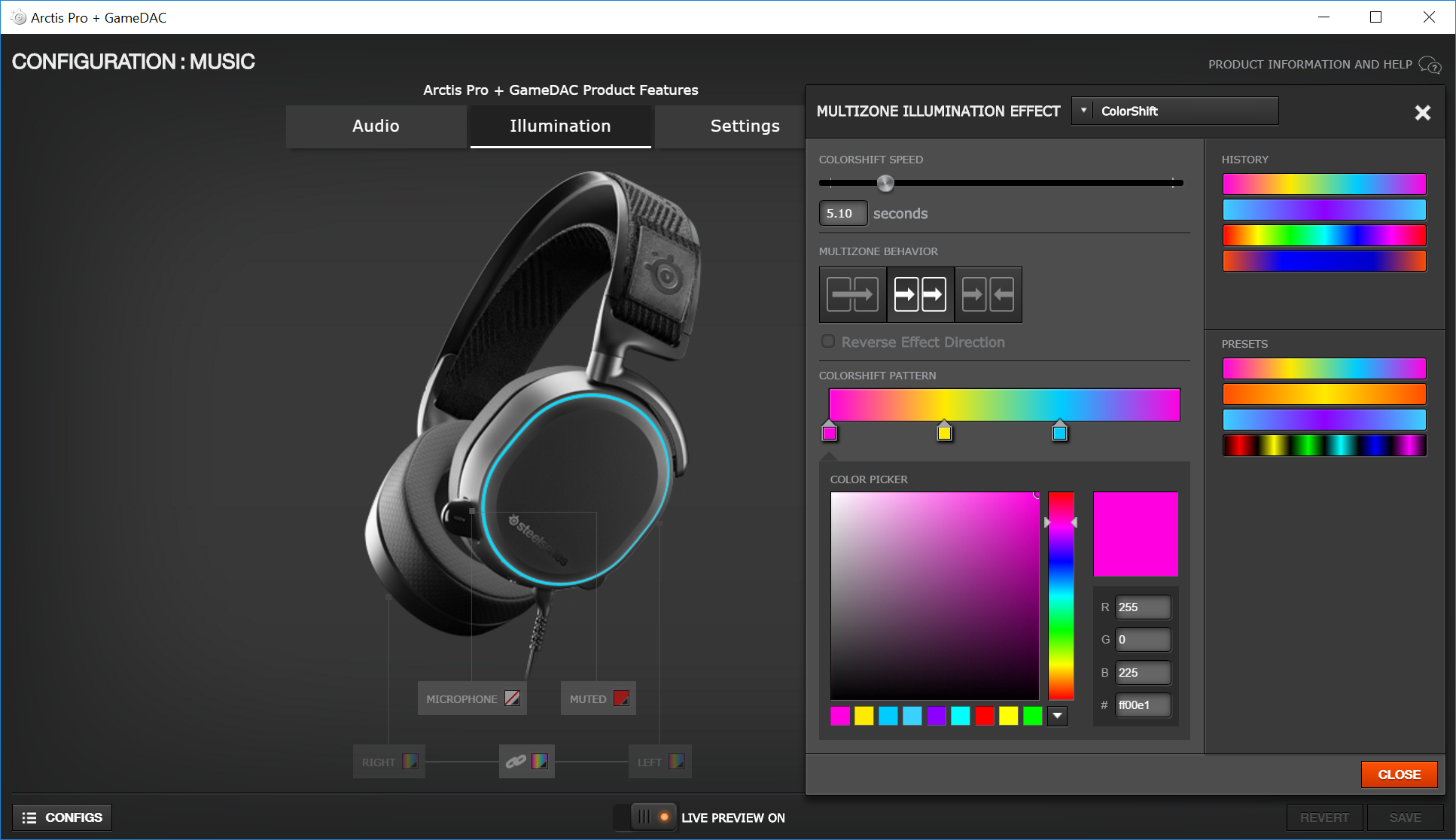 Illumination Control on Arctis Pro + GameDAC
In the Illumination panel you can create unique illumination effects for your earcups (each earcup is an individual zone) as well as set the RGB states of the mic LED when muted and unmuted.
OLED Screen Settings
You can also control your OLED screen brightness and dictate idle time out delay.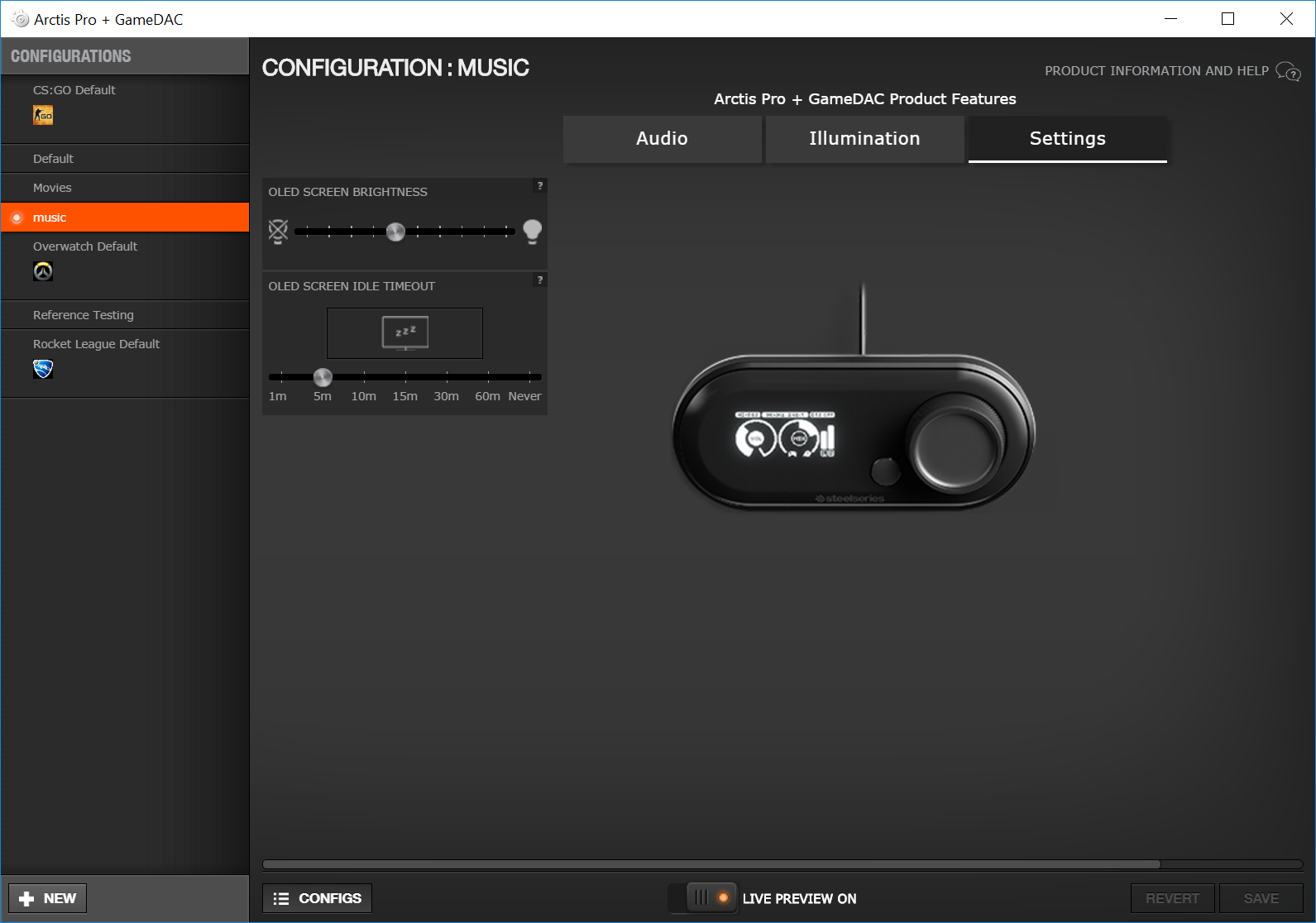 Engine Apps
Robust Engine apps support includes the customization of what events and effects apply to your illumination zones and OLED screen.
PrismSync, Discord integration, and Audio Visualizer Engine Apps are integrated with the Arctis Pro + GameDAC. In addition, GameSense is supported for games such as CS:GO and Dota 2.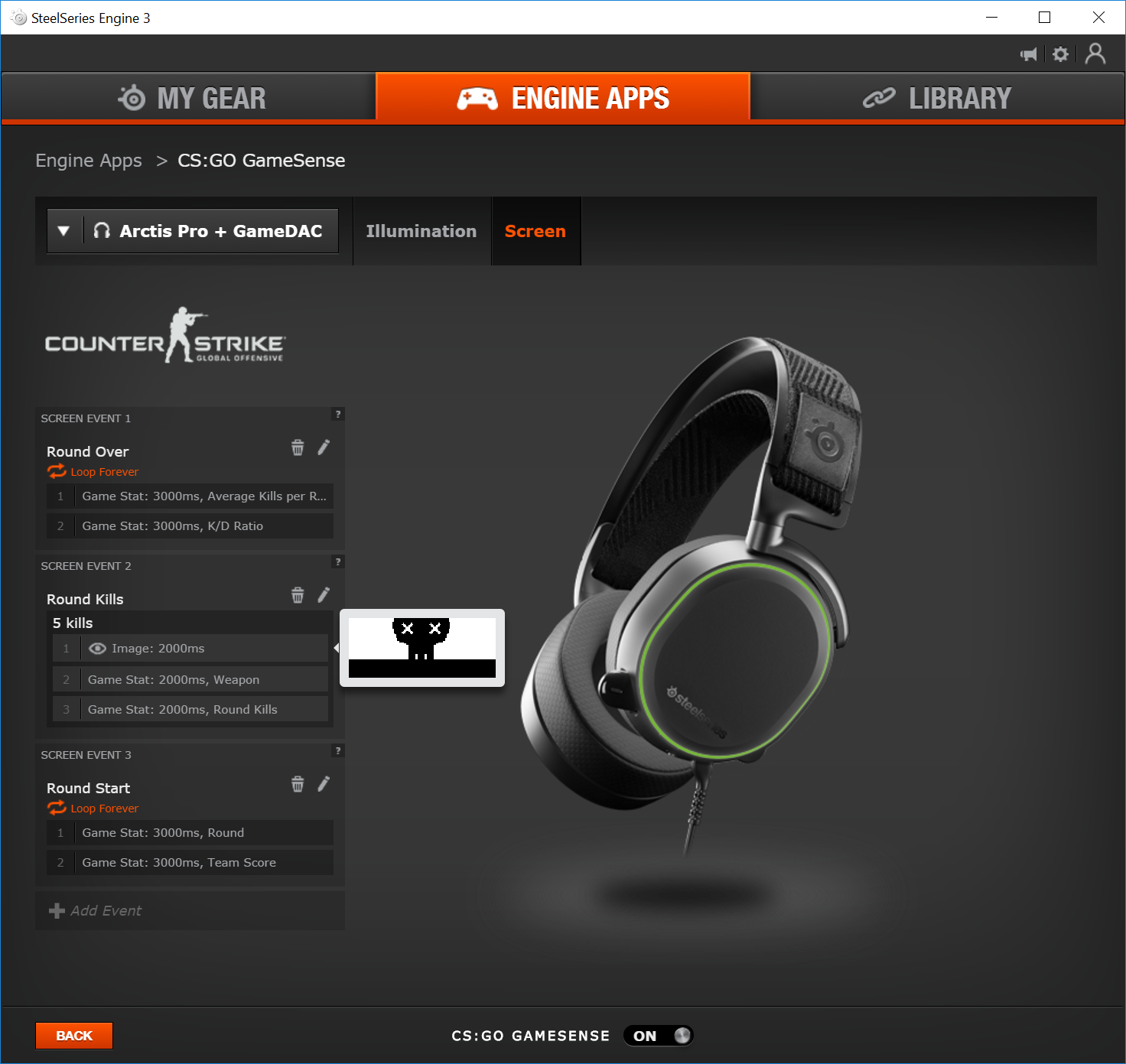 OLED Screen Setup for CS:GO on Arctis Pro + GameDAC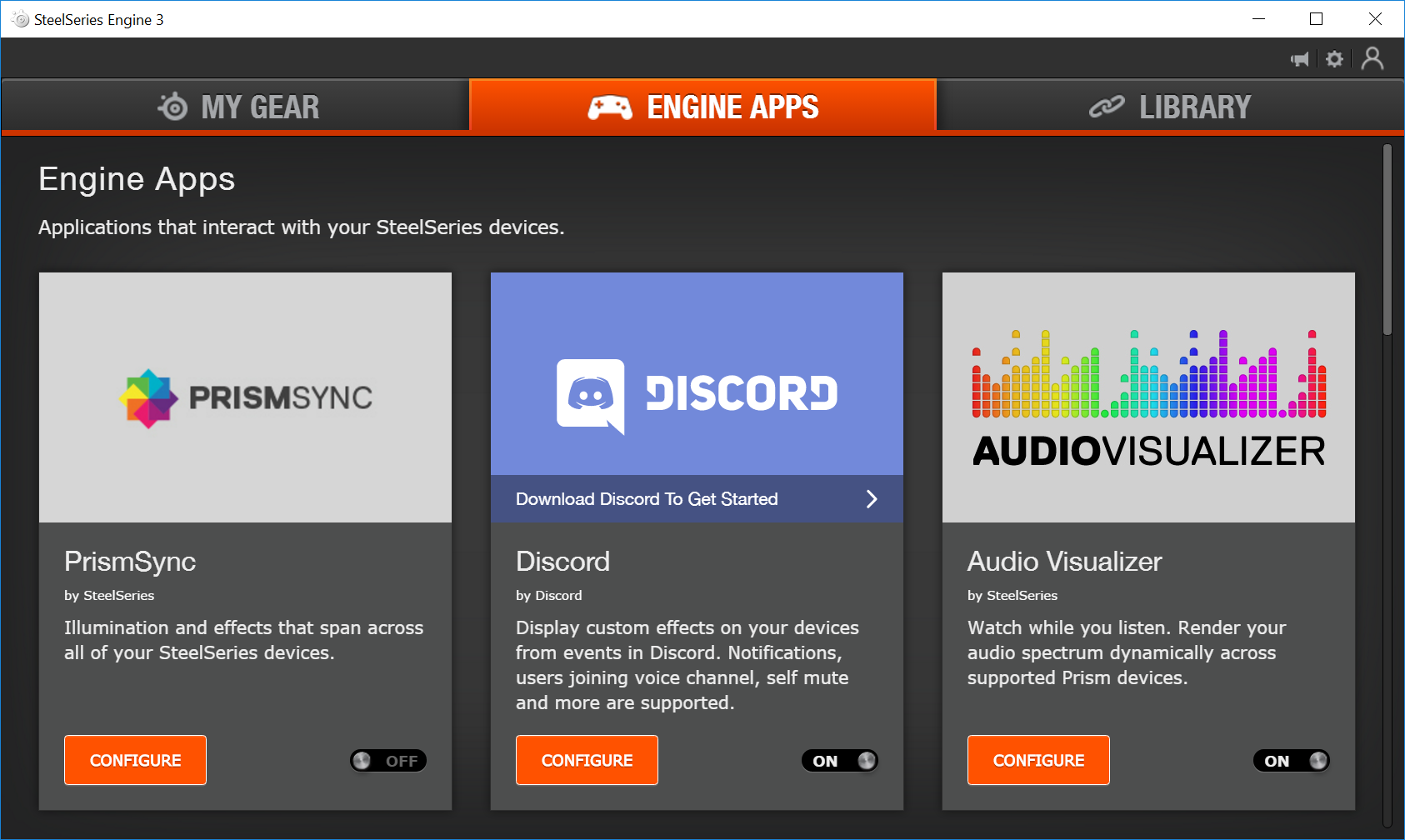 PrismSync, Discord Integration, Audio Visualizer are available in addition to GameSense integration for your Arctis Pro + GameDAC
Arctis Pro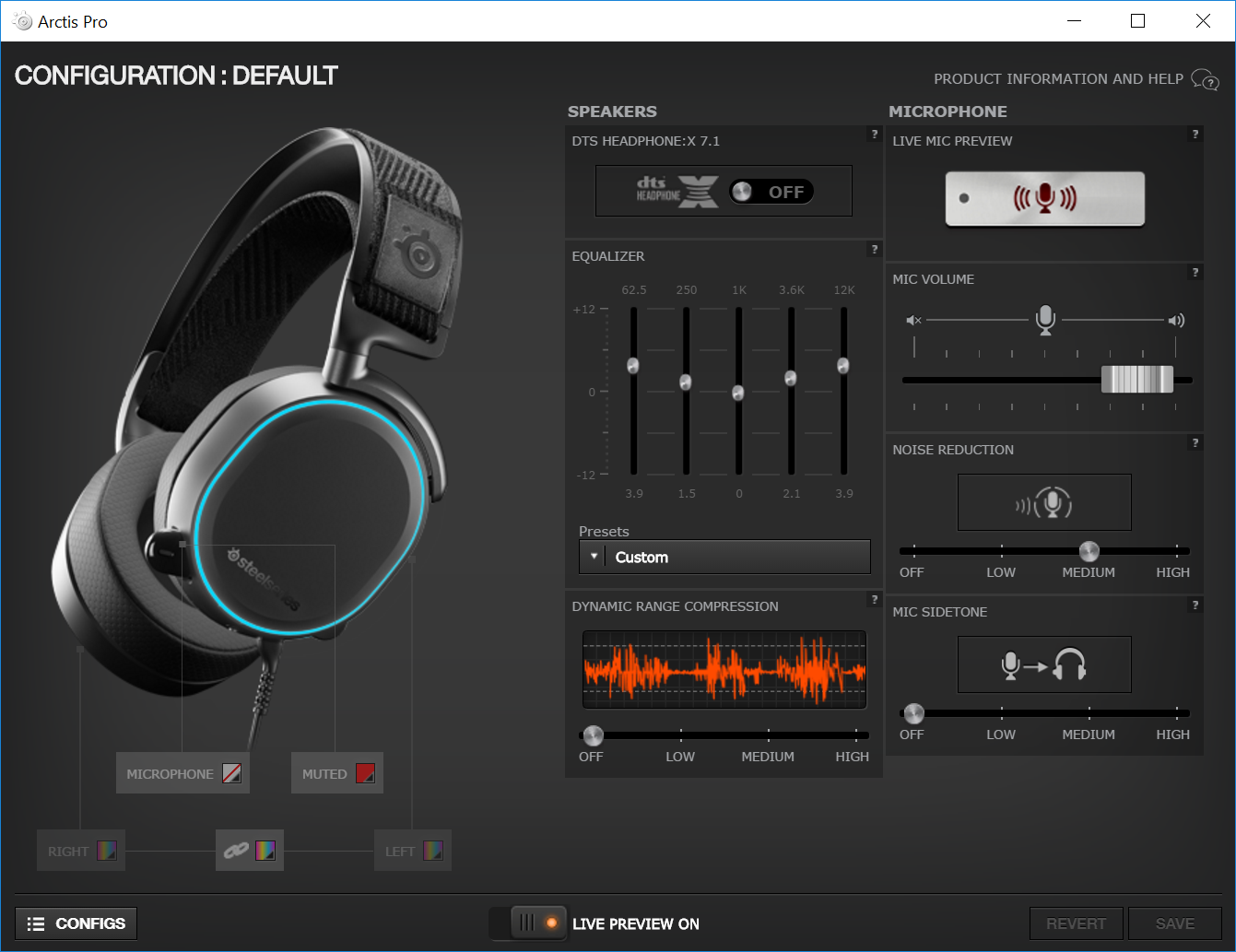 The Arctis Pro features illumination, audio, and microphone customization options. Create unique illumination effects for the earcups and mic boom. On the audio side, you can now install and control DTS Headphone:X v2, create custom EQ settings, and enable three levels of Dynamic Range Compression. For your microphone, you can set Mic Volume level, personalize your sidetone level and enable software-based noise reduction.
Arctis Pro Wireless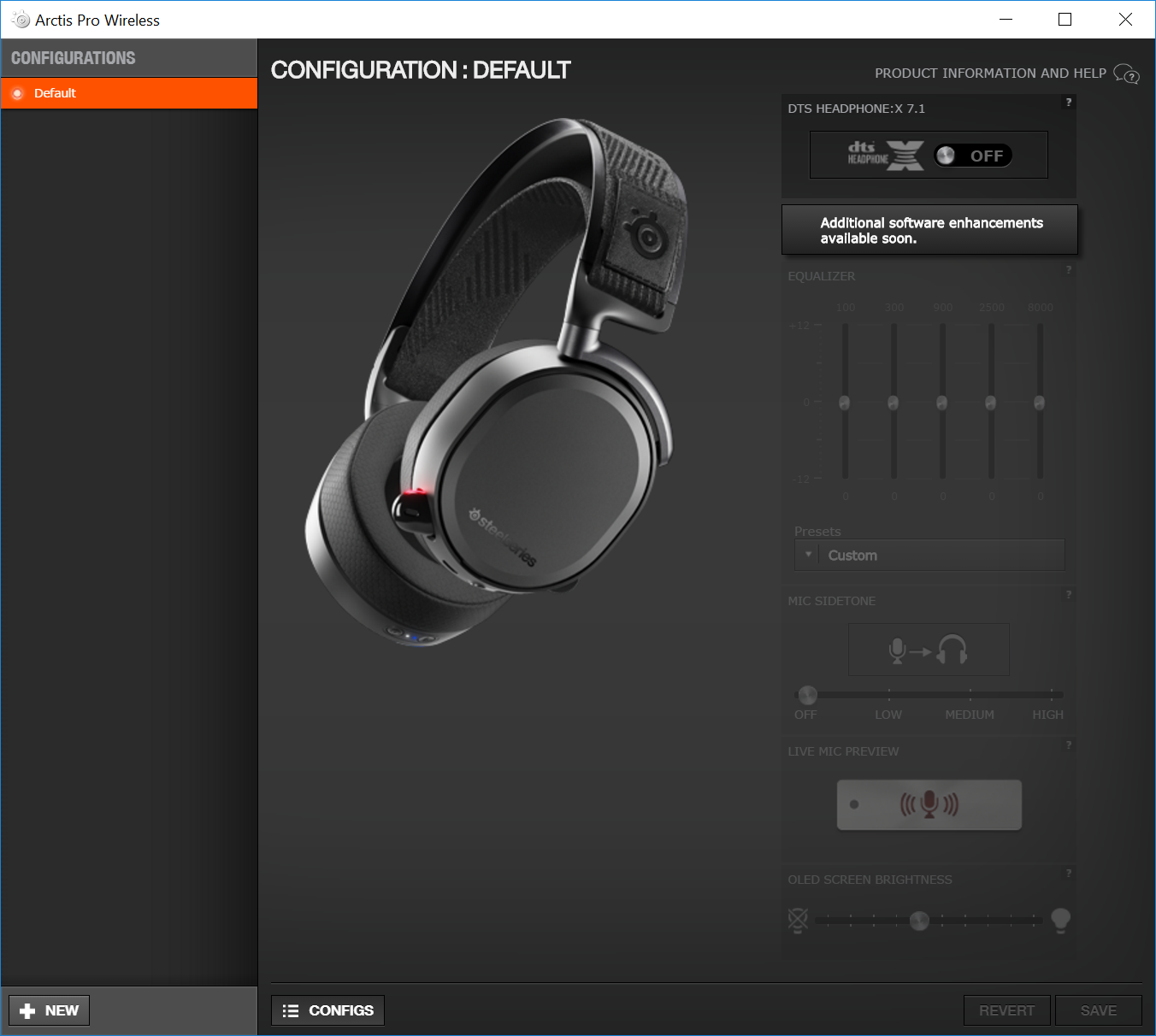 SteelSeries Engine 3.12.0 adds DTS Headphone:X v2 support for PC (Windows only), configuration management, and Engine Apps integration, enabling Discord notifications, CS:GO stats, and more to display on your OLED screen.
Additional customization options for the Arctis Pro Wireless, such as EQ customization, EQ Presets, Mic Sidetone levels, and more will be released soon in 3.12.1. In the meantime, these features can all be controlled from the device's OLED screen menu.
New Firmware
Arctis Pro + GameDAC – 1.29.0. Adds Gain control in the OLED, allowing you to increase the max volume of the audio output from the GameDAC.
Bug Fixes
Fixed an issue on Mac OSX causing the wrong configurations to auto-launch with applications
Fixed an issue with DTS Headphone:X not enabling properly on the Dell AE2 headset