What's New in Engine 3.11.13
22 Feb 2018
by
The SteelSeries Engine Team
We recently released SteelSeries Engine 3.11.13 with important bug fixes.
If you are already running the most recent SteelSeries Engine 3, you will be notified to download or update, based on your update settings. Otherwise, Download it here.

New Library Tab Features
We've added the option to Scan For Games in the Library tab. This feature automatically finds games installed through several of the most popular gaming services and allows you to add them without the work of finding the executable yourself.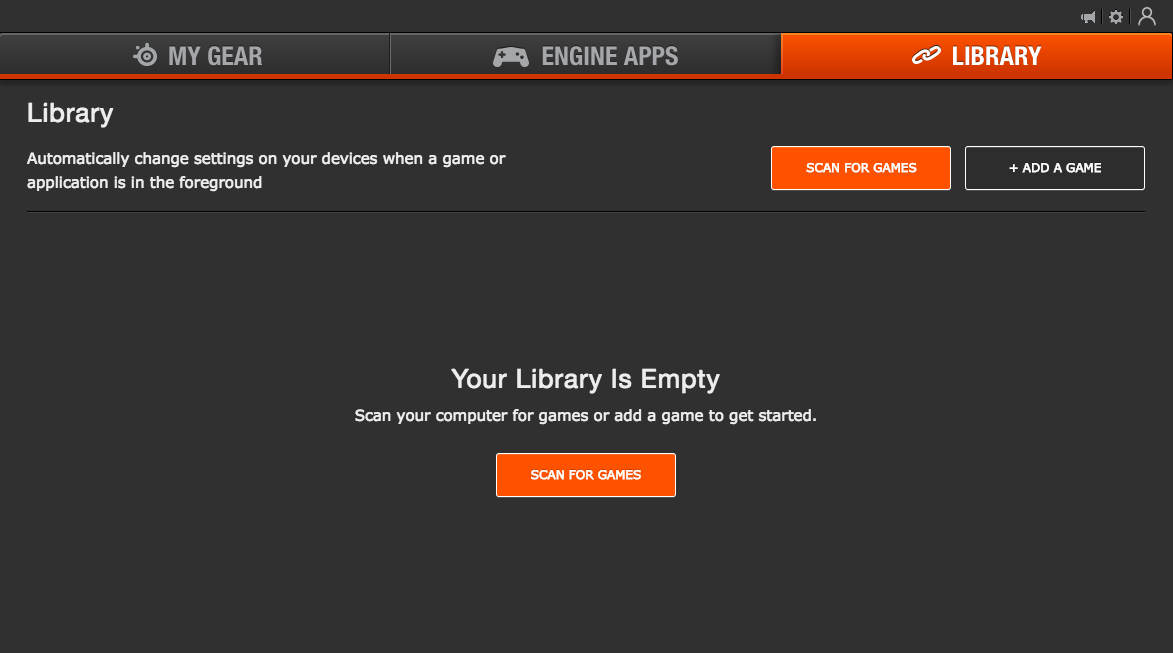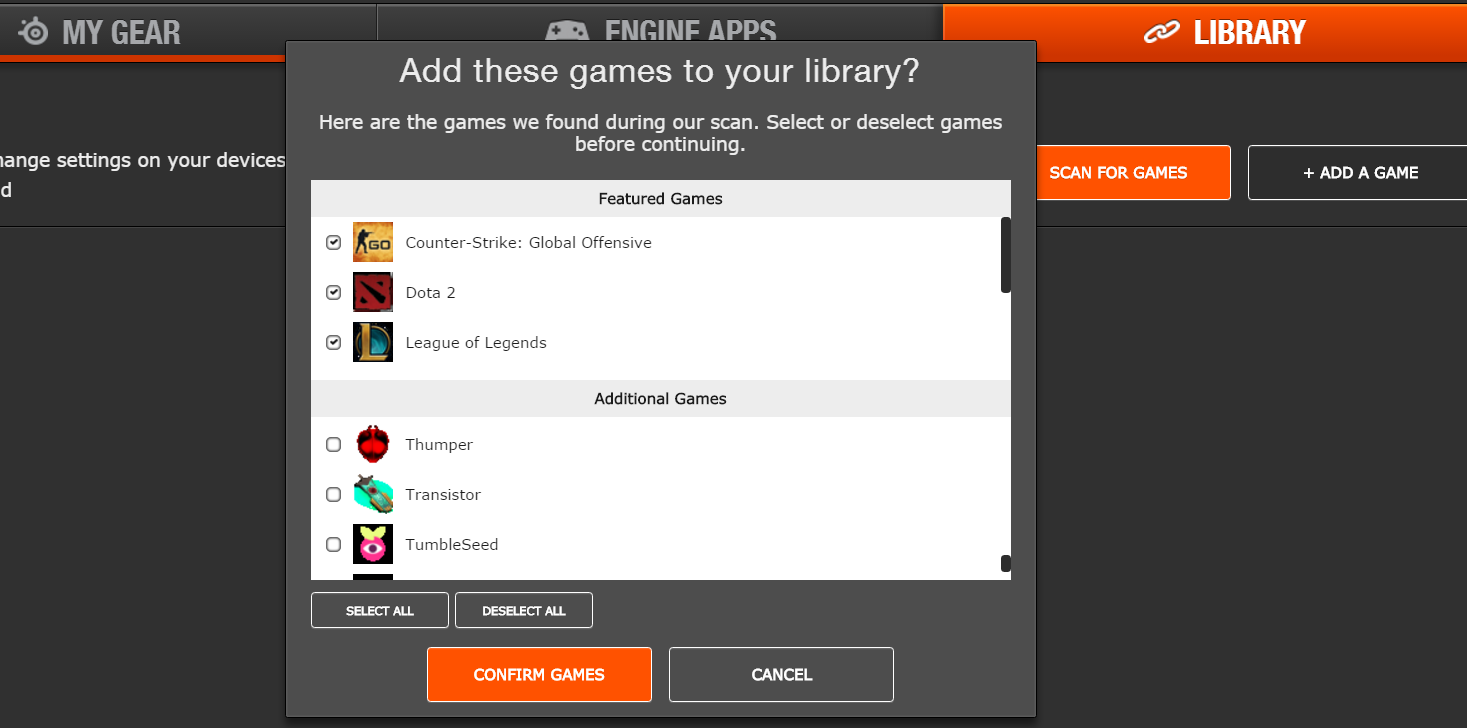 Featured Games, when added to your library, will also create default lighting configurations for per-key illuminated keyboards that highlight keys used by the game's default key bindings.
Games that change executable locations when patching, when added through a library scan, will no longer require you to update the location in SteelSeries Engine after every patch.
New Firmware
Rival 310 & Sensei 310 - Improves wheel filtering to prevent unexpected mouse wheel input.