What's New in Engine 3.11.0
15 Aug 2017
by
The SteelSeries Engine Team
We recently released SteelSeries Engine 3.11.0 with new product support and new Engine Apps.
If you are already running the most recent SteelSeries Engine 3, you will be notified to download or update, based on your update settings. Otherwise, Download it here.

SteelSeries Engine 3 now supports the Apex M750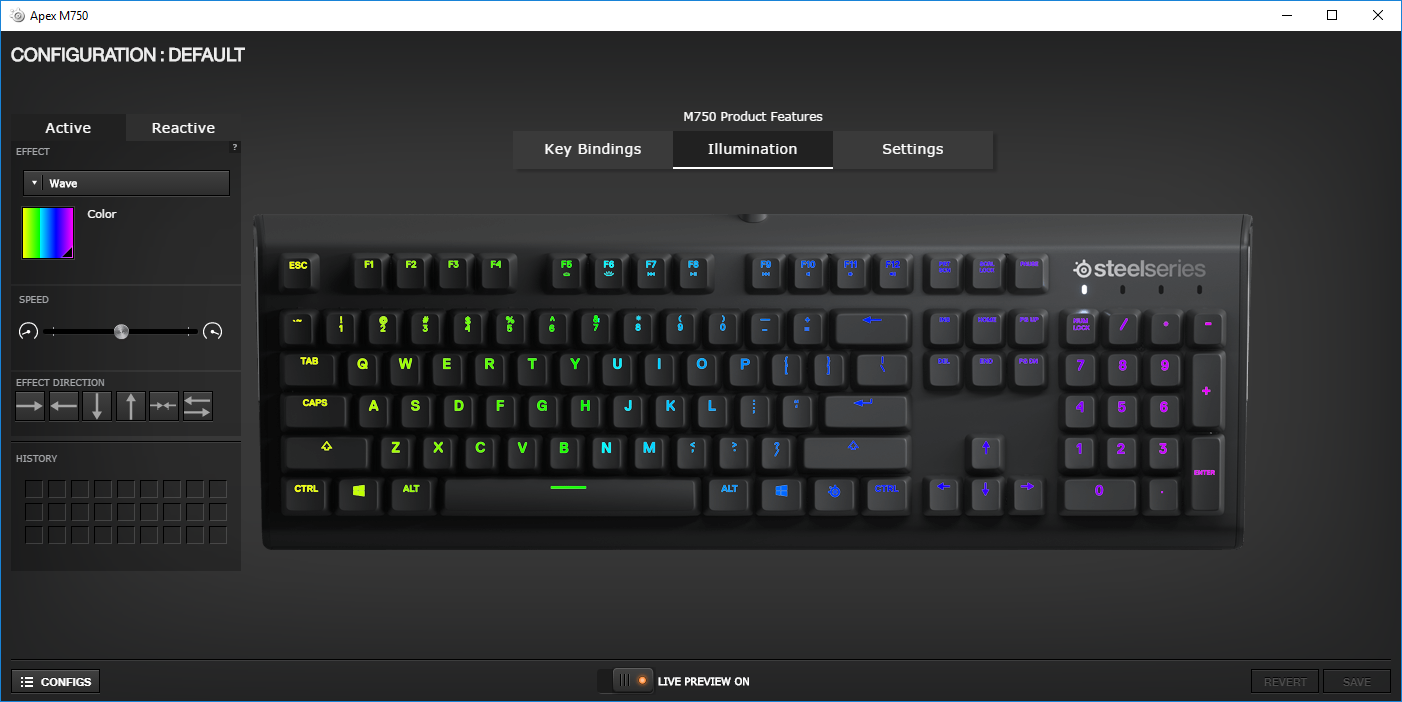 New Engine Apps for your SteelSeries devices
Discord
We are happy to announce a new SteelSeries Engine App - Discord Integration! Developed in partnership with Discord, this new Engine App allows real-time chat notifications from Discord to be synced to a wide range of SteelSeries products.
Customize lighting effects, haptic notifications, and your OLED screen to indicate real-time Discord notifications such as new messages, your mute status, who's talking, and more.
Audio Visualizer
Put on a show. Instantly render your audio spectrum dynamically across SteelSeries Prism-enabled gear.
ImageSync
Quickly convert any animated gif into an illumination effect for your SteelSeries per-key RGB Keyboard. Supported devices include: the new Apex M750, the Apex M800, and MSI Gaming laptops featuring per-key RGB Illumination.
New Features
Added an idle lighting mode to PrismSync. Customize the amount of AFK time until switching to another lighting mode.
Added the ability to bind keys to launch Engine Apps.
Added the ability to set mouse acceleration and scaling on Windows to optimal values.
Bug Fixes
Fixed an issue where plugging in a keyboard or QCK Prism while a GameSense app is running would cause GameSense information not to be displayed on that device.