What's New in Engine 3.8.3
28 Jul 2016
by
The SteelSeries Engine Team
We recently released SteelSeries Engine 3.8.3 with support for tactile cooldowns on the Rival 700 and other improvements.
If you are already running SteelSeries Engine 3.8.2, you will be notified to download or update, based on your update settings. Otherwise, Download it here.

New Features
Added support for tactile cooldowns on the Rival 700. Configure your mouse to vibrate after a set period after hitting a trigger key on your mouse or keyboard.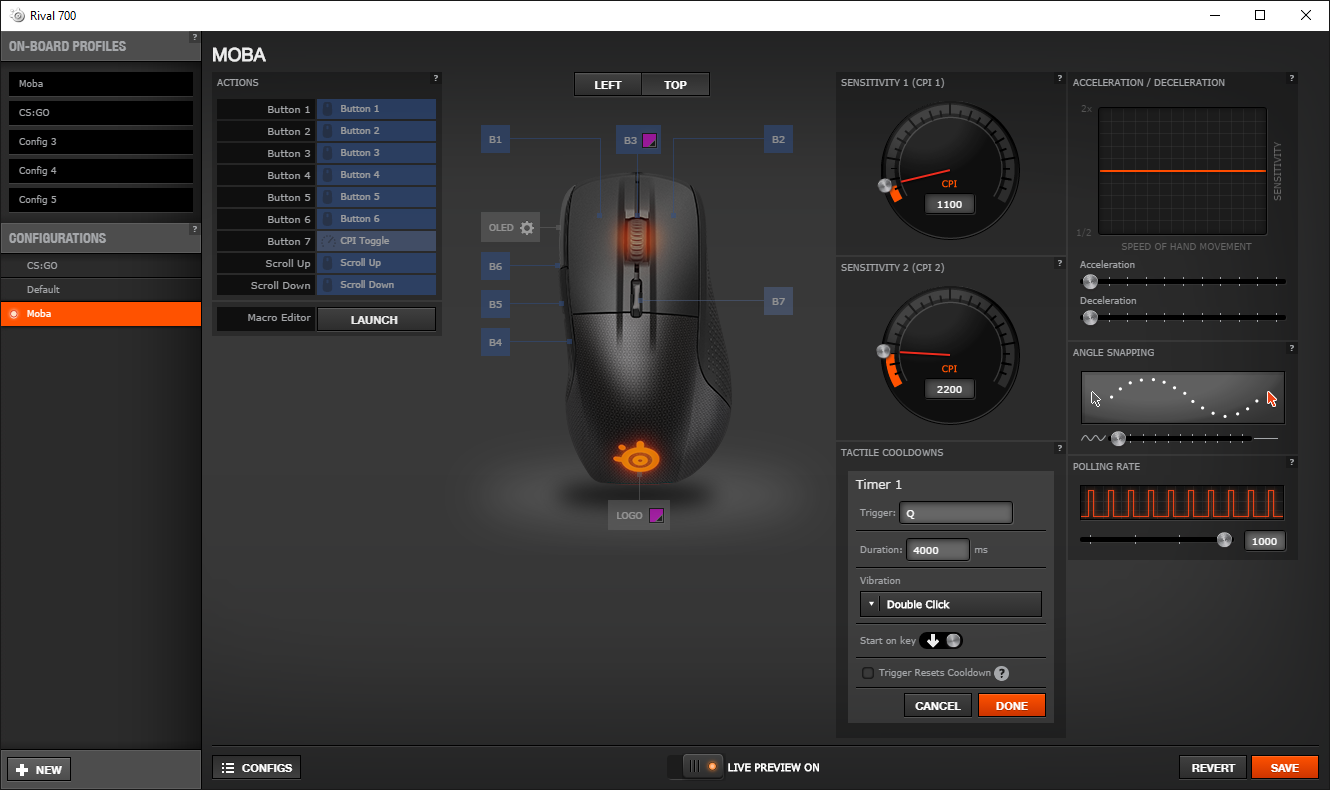 Customize your vibration pattern so you can bind mulitple cooldown timers per configuration.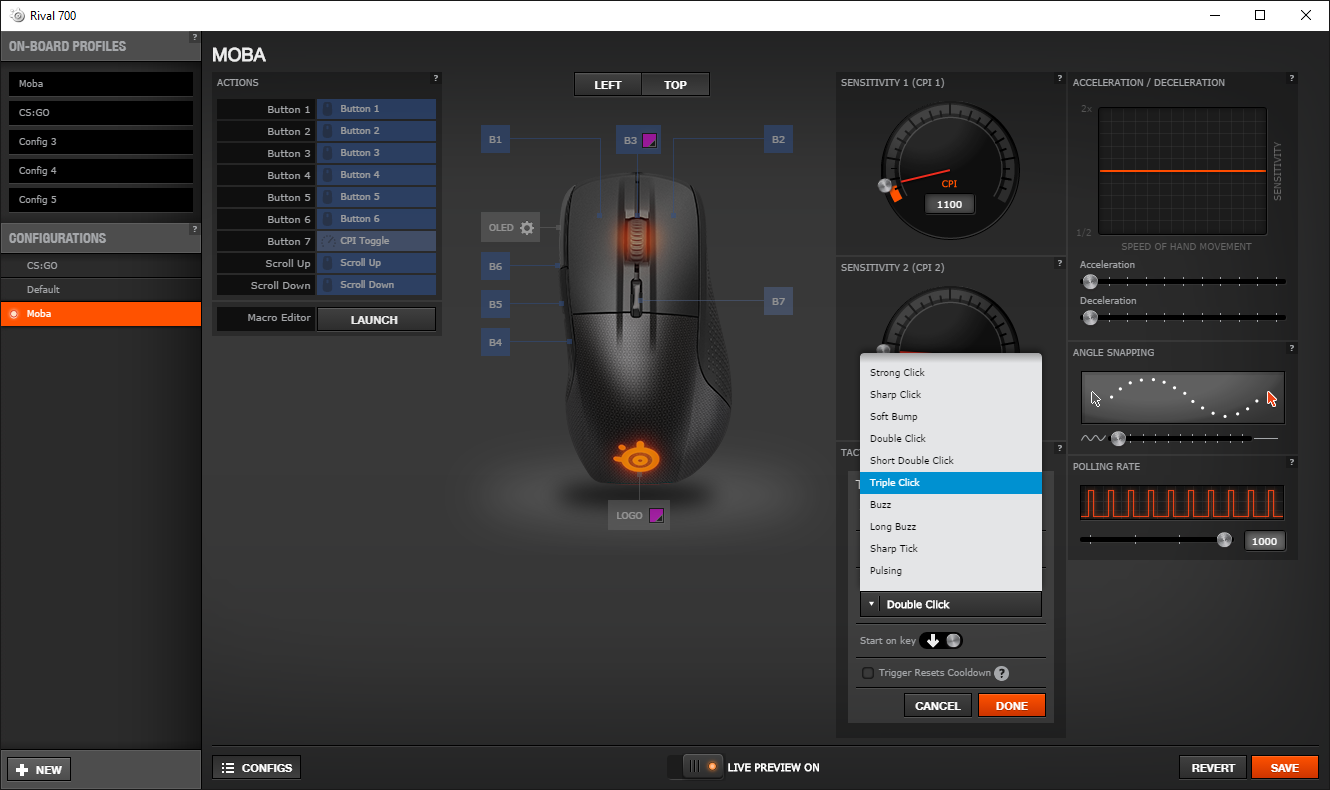 Bug Fixes
Fixed app detection on Windows for games that use exclusive fullscreen.
Fixed an issue where configuration dropdowns on the main Engine window were not updating when creating new configurations in device windows.
New Firmware
Rival 700 - Fixed cursor jitter when switching configs and added a limit to how low you can set the screen contrast to avoid making the screen invisible.