What's New in Engine 3.4.2
31 Jul 2015
by
The SteelSeries Engine Team
SteelSeries is happy to announce Dota 2 GameSense support in SteelSeries Engine!
We've worked with the team over at Valve to bring you another incredible experience.
Configure your SteelSeries gear and customize your lighting effects based on the following in-game Dota 2 events:
Health
Mana
Ability Cooldown Timers
Item Cooldown Timers
Deaths
Kills
Kill/Death Ratio
Kill Streak
Reliable Buyback
Respawn Timer
Status Effects such as Stunned, Silenced, Disarmed, and others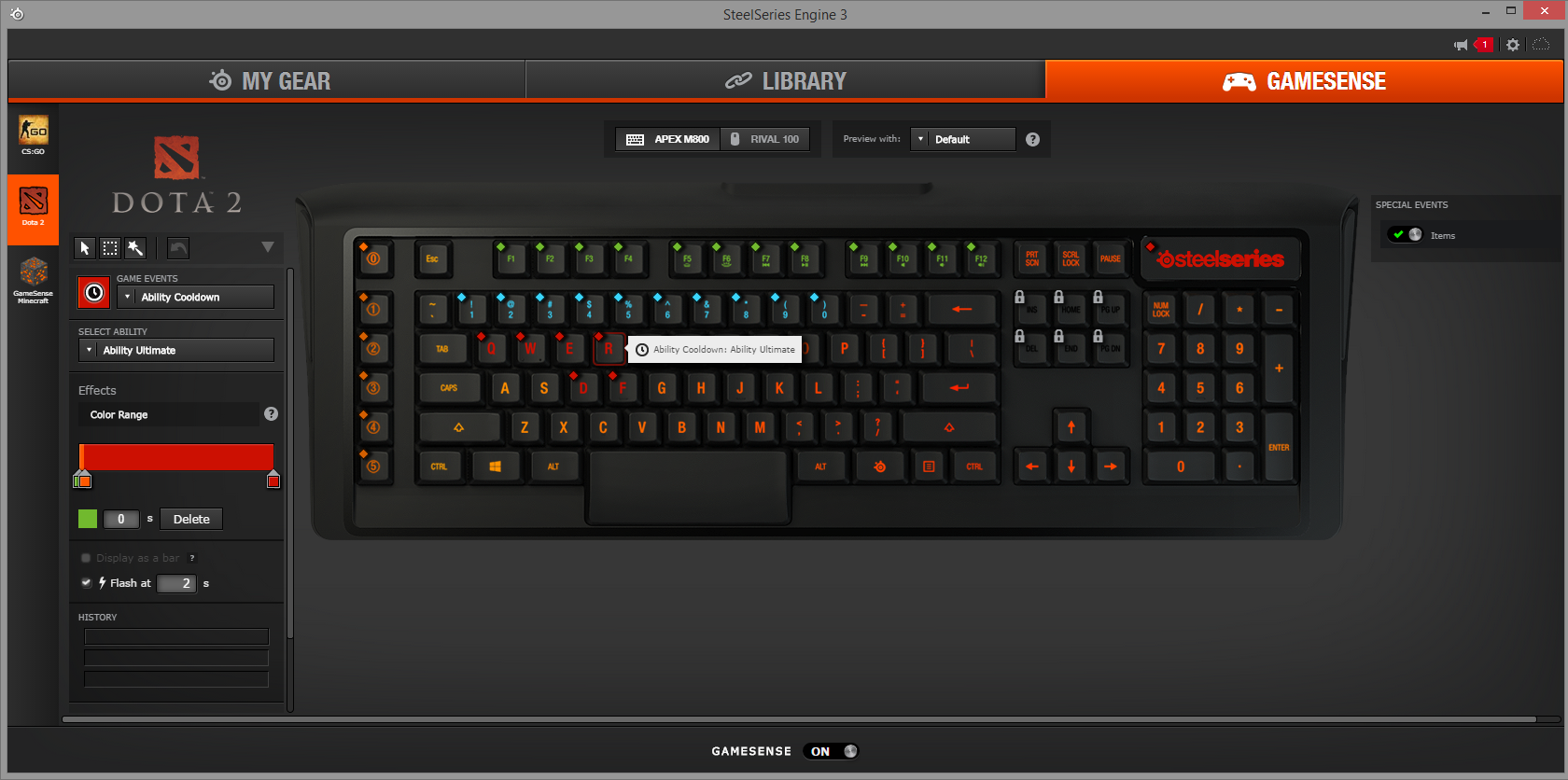 Each cooldown is individually customizable based on the number of seconds remaining before the ability, item, or respawn is available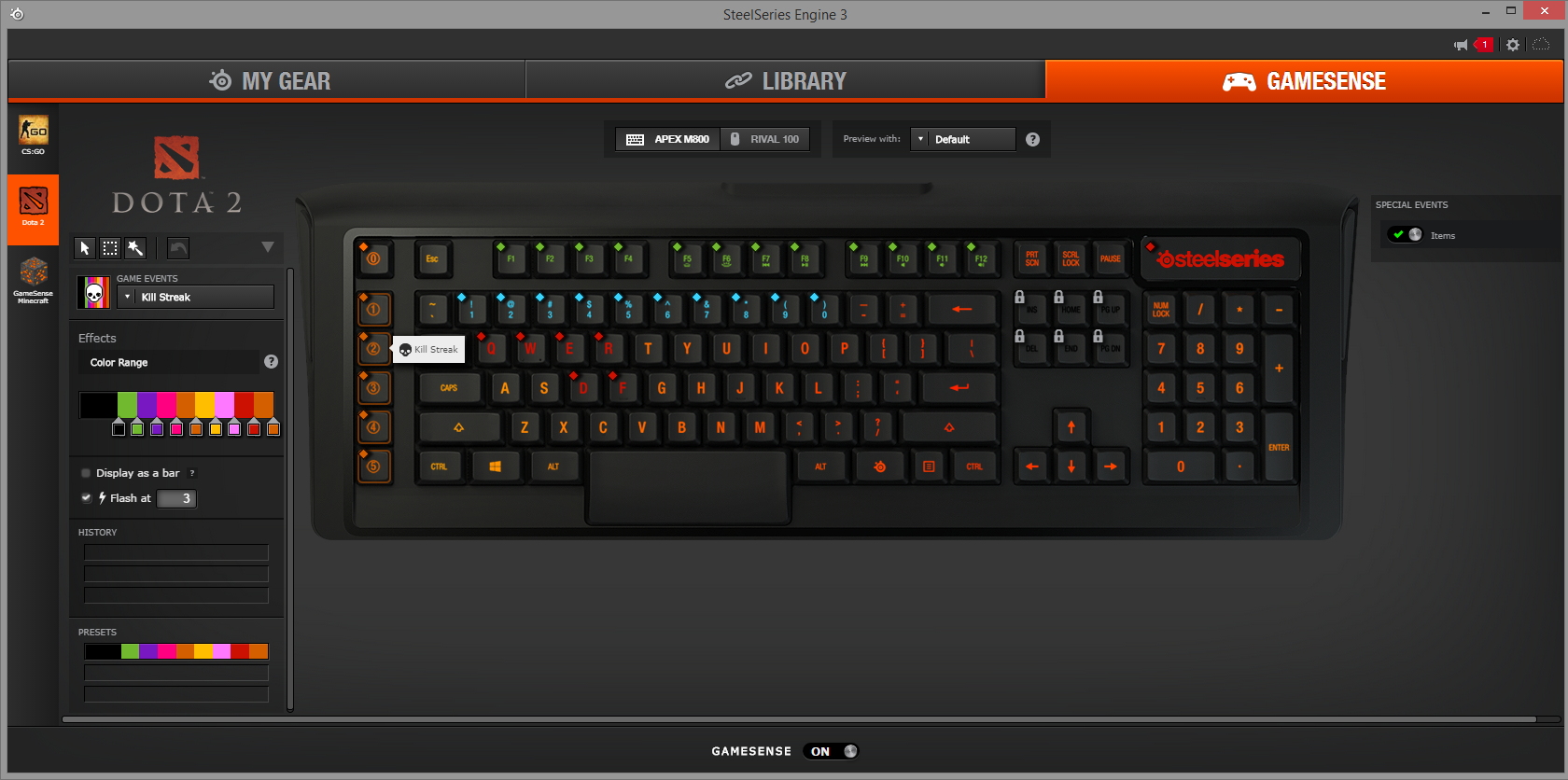 The defaults for Kill Streak display match the in-game announcements for your streak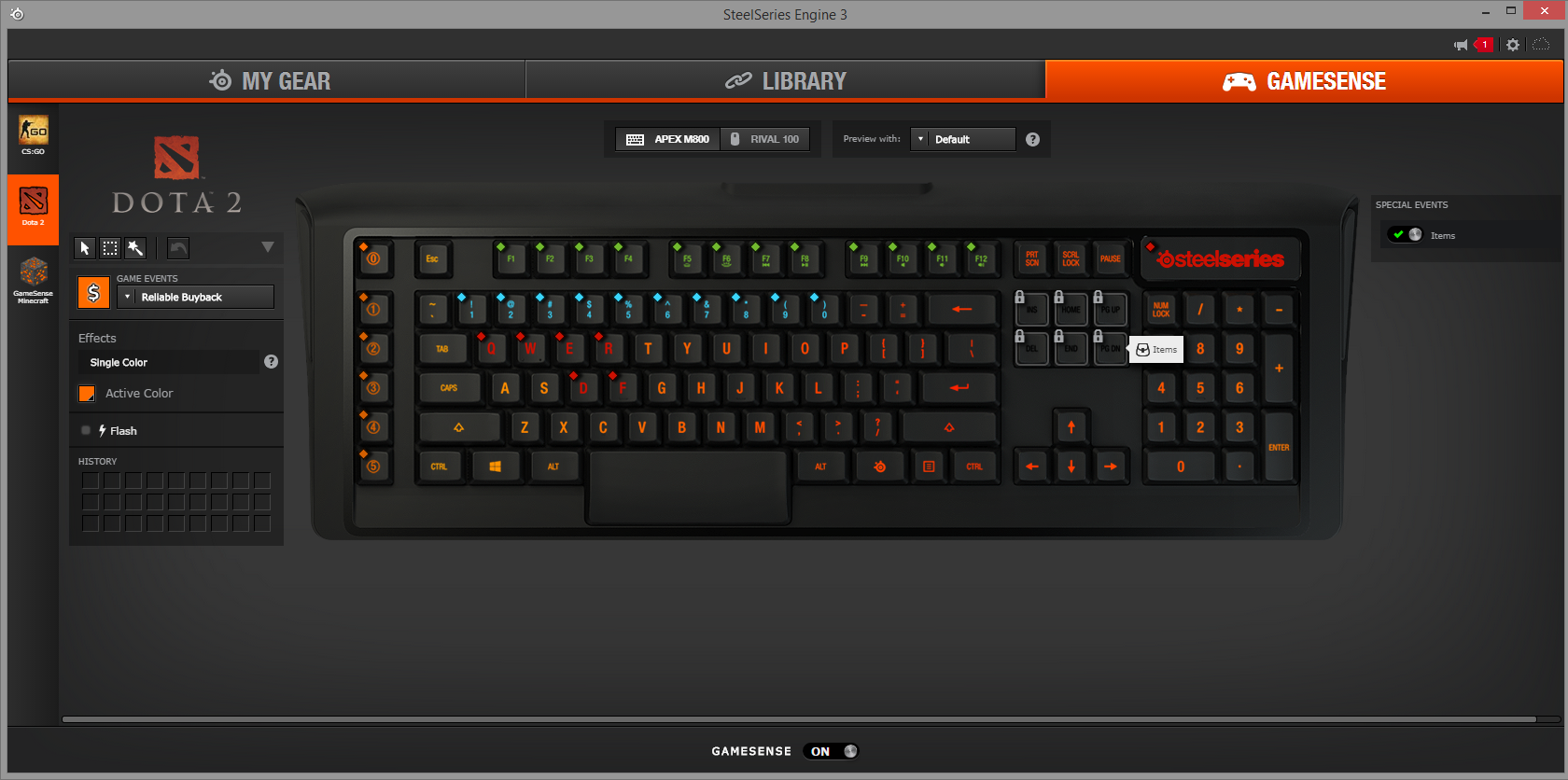 The special event for Items allows Apex M800 users to view the status of each item slot with a glance at the Insert to Page Down block on their keyboard. For each item slot, it shows whether it is an empty slot, a passive item, or an active item with its cooldown status.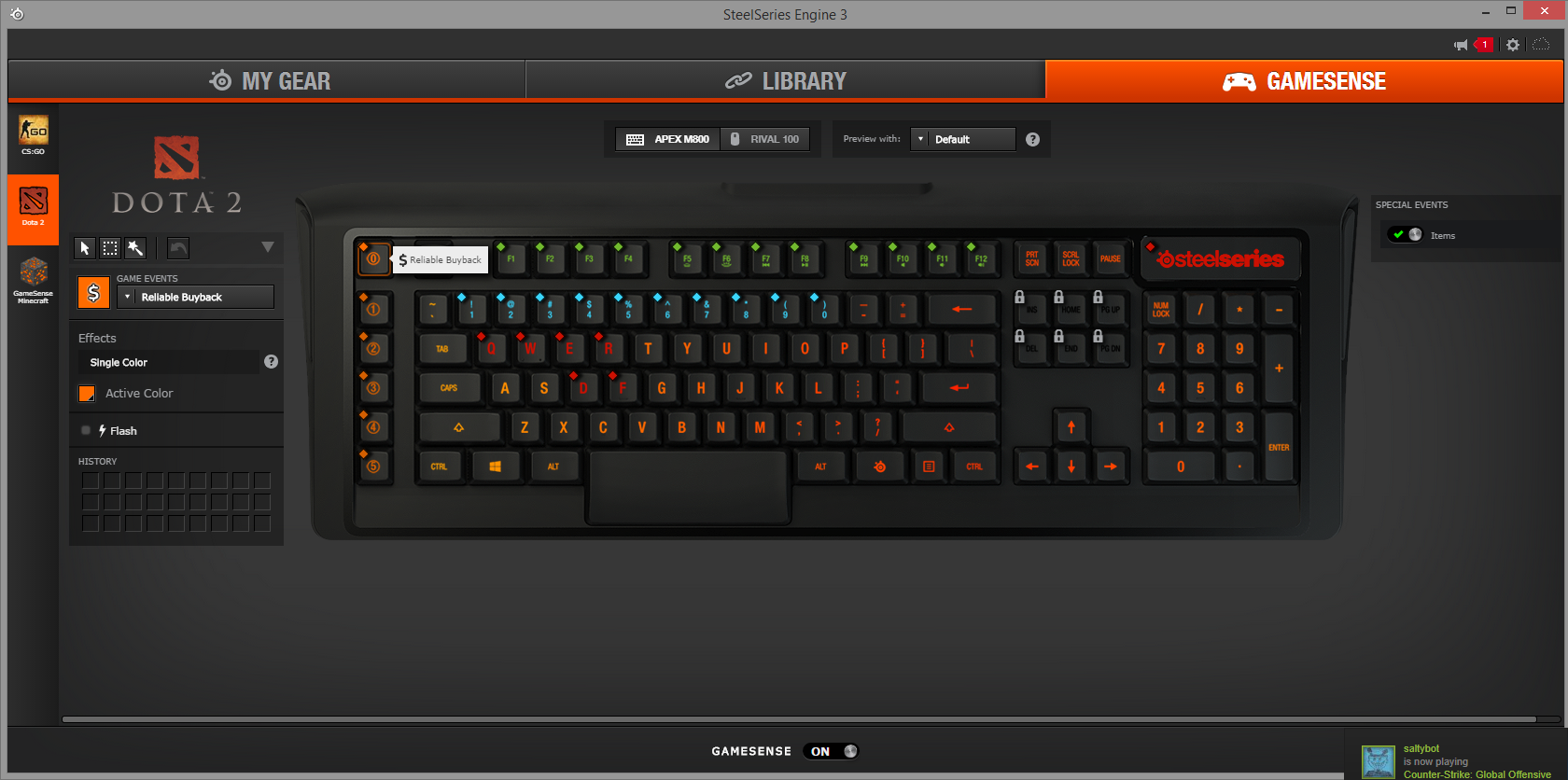 The Reliable Buyback event shows when you have enough reliable gold for a guaranteed buyback
Be sure to see it in action at the SteelSeries booth @ TI5
New firmware
Apex M800, v1.24 - Fixed an issue where the keyboard would constantly reset
Bug Fixes
GameSense pages for keyboards no longer highlight keys if the About window is in focus
The taskbar icon on Windows will reappear if Explorer has restarted
"Audio Volume Trigger" for select RGB headsets will now be correctly presented under Illumination settings
Deleting a configuration launched by a key press or mouse button will reset the key or mouse button to its default setting
Overall improvements to modifying GameSense settings mid-game
Toggling between M800 keyboard game configurations now toggles properly
Fixed a turbo macro bug where no delay between down and up events would cause input to not register in certain games