What's New in Engine 3.3.6.1
16 Apr 2015
by
The SteelSeries Engine Team
We recently released Engine 3.3.6.1, with new features and new devices. Let's look at what 3.3.6.1 includes.
New Features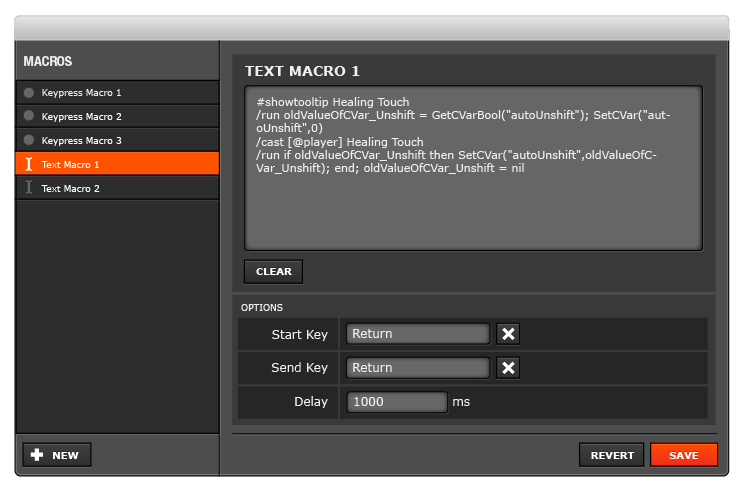 The Macro Editor now supports Text Macros. You can save a block of text in the Macro Editor, and have it entered into your favorite game or application.

SSE3 now has the ability to Live Record macros. This allows allows you to create new macros on-the-fly without having to open the Macro Editor.

The quickset in SSE3 has a new binding type: Record Macro. Bind a key or button to this type, press that button to start recording, input a key combination on your input devices, and then press the button again to stop recording. Next time you open SSE3, you'll see a list of the macros you recorded, where you can save and assign them.

When a macro is being live recorded, you can also choose to have your device flash red to let you know that you are currently recording. As a bonus, for the Apex M800, you also have the option to flash the single key you used to start recording instead of the whole device.

Keypress Macros can now have up to 250 events, up from 128.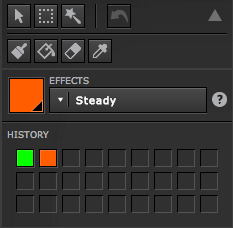 The illumination editing tools for the Apex M800 have been updated to include the following tools:

Magic Wand – selects all keys on they keyboard that have the same effect

Paint brush – paints the selected effect onto any key while dragging

Paint bucket – fills in the area of touching keys with the same effect

Eyedropper – samples the effect of any key and makes it the active effect, making it easy to duplicate an effect

Undo – will revert individual effect changes

The Cooldown Timer effect for the Apex M800 can now be triggered on either key down or key up.

The main background process of SteelSeries Engine 3 has had it's memory footprint reduced and processing speed increased.
New Firmware
Apex M800 – 1.21

Enables SSE3 to flash the key that was pressed to toggle live macro recording, showing you that a macro is currently being recorded.
Bug Fixes
Closed a loophole where you could open multiple macro editor windows at the same time.

Fixed a specific case where device configuration windows would error when being loaded.

Maximizing the main window will now save it's maximized state, and be recalled as maximized.

If the main SSE3 background process is not found when you load the UI, it will now display the correct platform-appropriate name of the process.

Fixed some playback option fields appearing to be disabled when they could indeed be used.

The Glock Fade lighting template for the Apex M800 now has a reactive effect for each key, going from its resting color up to white on keypress.

Keyboards on Mac OS don't require reconnecting after reboot.