What's New in Engine 3.2
01 Apr 2014
by
The SteelSeries Engine Team
We recently released Engine 3.2, with new features and new devices. Let's look at what 3.2 includes.
CloudSync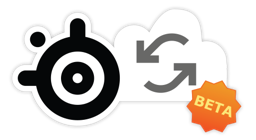 Engine 3.2 introduces SteelSeries CloudSync beta. You can use your SteelSeries ID (if you don't have one, you can start the sign up process directly from Engine) to log into our cloud allowing you to:
Bring your configurations and macros with you wherever you game
Back up your data to cloud storage and sync between computers automatically
While logged in, any changes you make are automatically updated in the cloud. When you log in to cloud your configurations, apps, settings on that computer will be synced with the cloud and you'll be up and running with your latest.
Sensei Wireless
Engine 3.2 adds support for the brand new Sensei Wireless.

Sensei Wireless takes much of what gamers loved about our Sensei mouse and unleashes it. Engine provides the tools to customize the Sensei Wireless' behavior, including :
You can set two levels of CPI (each up to 16,400 CPI) and assign a button to toggle between them. By default this is the top button, position behind the scroll wheel.
3 RGB zones (logo, wheel, and base) which can be set to be solid or breathing for any color, or a battery level indication
Lift Distance which allows you to customize the mouse based on mousepad or surface.
Angle snapping and acceleration/deceleration, which you probably won't want while gaming, can be handy in some non-gaming situations such as graphics work.
Polling rate which controls how often the mouse reports to your computer.
Battery management settings allow you to set the sleep timer and the smart power management mode for sensor and illumination. There are some handy present to choose from as well: Power Save, Balanced, and High Performance.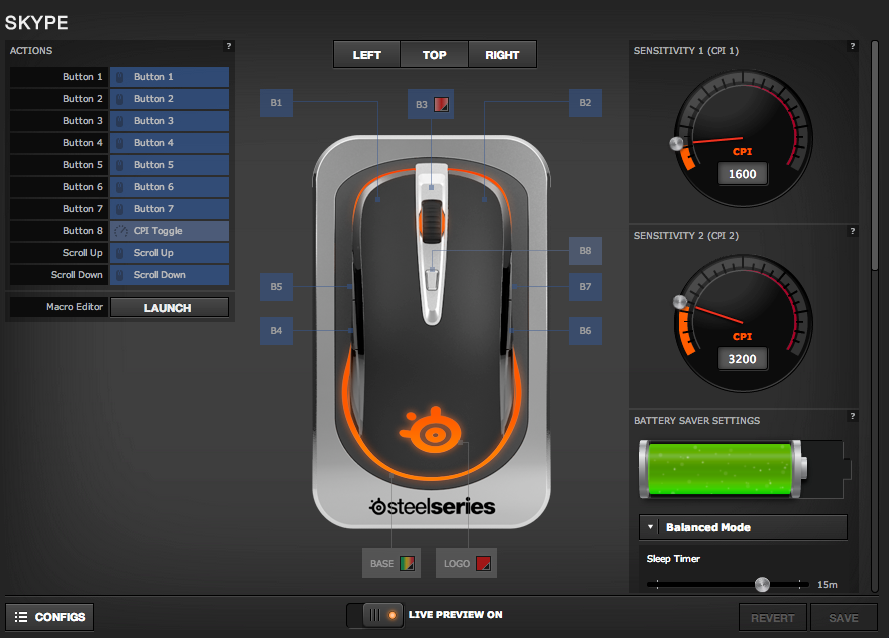 Siberia v2 Illuminated
Engine 3.2 is the first release to support devices released prior to summer '13: the Siberia v2 illuminated line of headsets:
Siberia v2 Frost Blue
Siberia v2 Heat Orange
Siberia v2 Dota2 Edition
Diablo III Headset

All four support full control of the 5 band equalizer, with 5 preset configurations. All support control over the ear cup illumination as well, with 3 brightness levels, 3 speeds of breathing, and audio trigger mode (in which the brightness reflects the audio being listened to).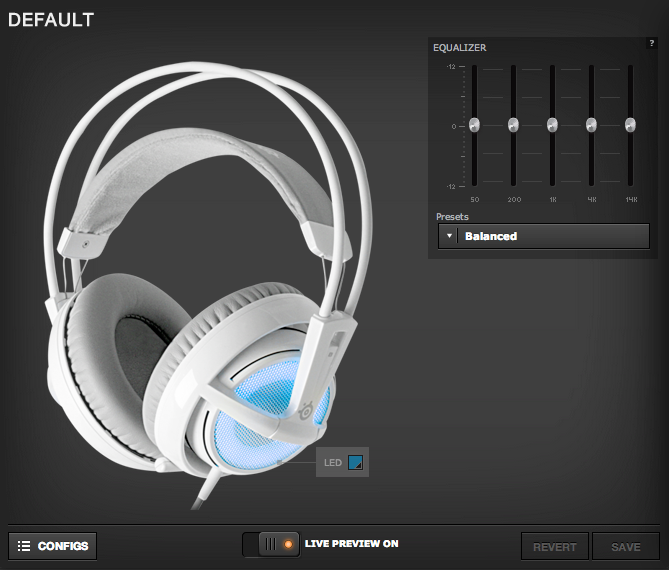 The Diablo III headset gets special visual treatment, done in cooperation with Blizzard.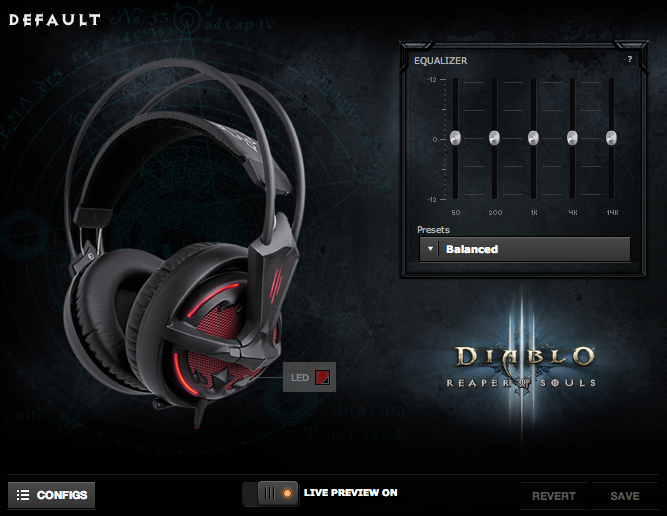 As with most releases, there are various minor bug fixes and improvements.